Remembering Doreen Alfaro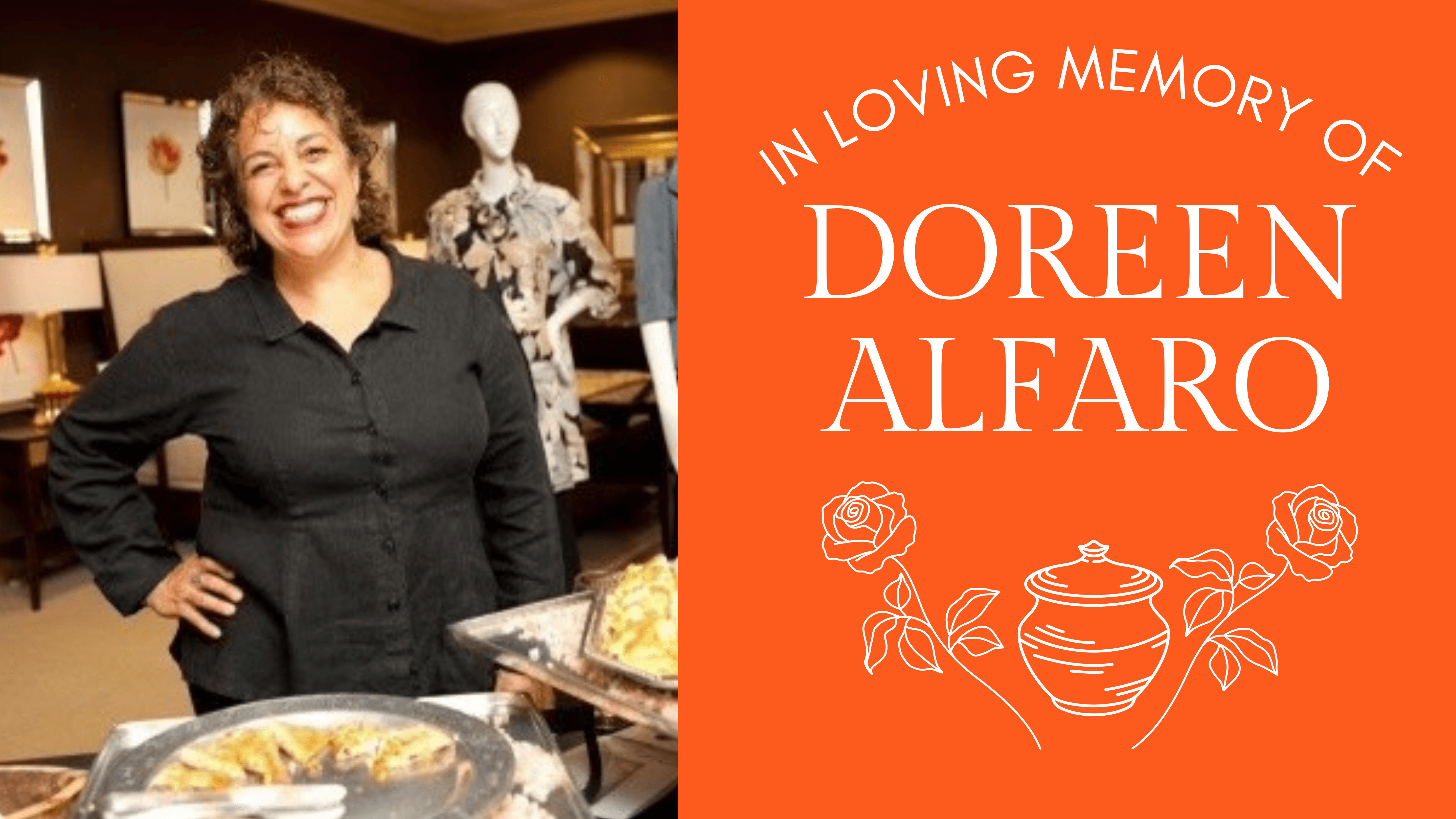 Doreen Alfaro was a force of nature unlike any other. Her passion was food, travel, and adventure, no matter where it took her. Christafaros was her legacy; it started in 1989 with a gourmet-to-go shop on Dixie Highway in West Palm Beach. The concept was simple, offer freshly prepared comfort foods, like soups, salads, sandwiches, and baked goods. The gourmet market also offered specialty items that could not be found in grocery stores. She built a steady clientele until, in 1995, the opportunity arose for an off-premises catering site.
Doreen decided to take that next step, and the rest is history. Christafaros grew to be one of the most trusted and sought-after catering companies in town. Her one-bite signature hors d'oeuvres were her trademark. Summers were spent creating and making thousands of these morsels to get ready for each upcoming season. Her catering empire spanned 32 years, and over the course of those three decades, she produced thousands of events for some of the most prominent people in the world.
A lover of travel, Doreen spent her free time touring the world. She loved discovering new places and experiencing new cuisines, which often found their way into her menus. She made countless friends along the way and became part of their families.
One of her passions was making pots, and she was an excellent potter. She spent hours at the Armory Art Center molding clay into works of art. Her thoughtfully handcrafted creations were always used for her own entertaining and were happily gifted to those lucky enough to have a Doreen original.
But her greatest gift to all who knew her was her beautiful smile, genuine laughter, love of life and living, and her generous spirit. She was a mentor to so many and a friend to so many more. Doreen will be deeply missed but will remain in our hearts forever.