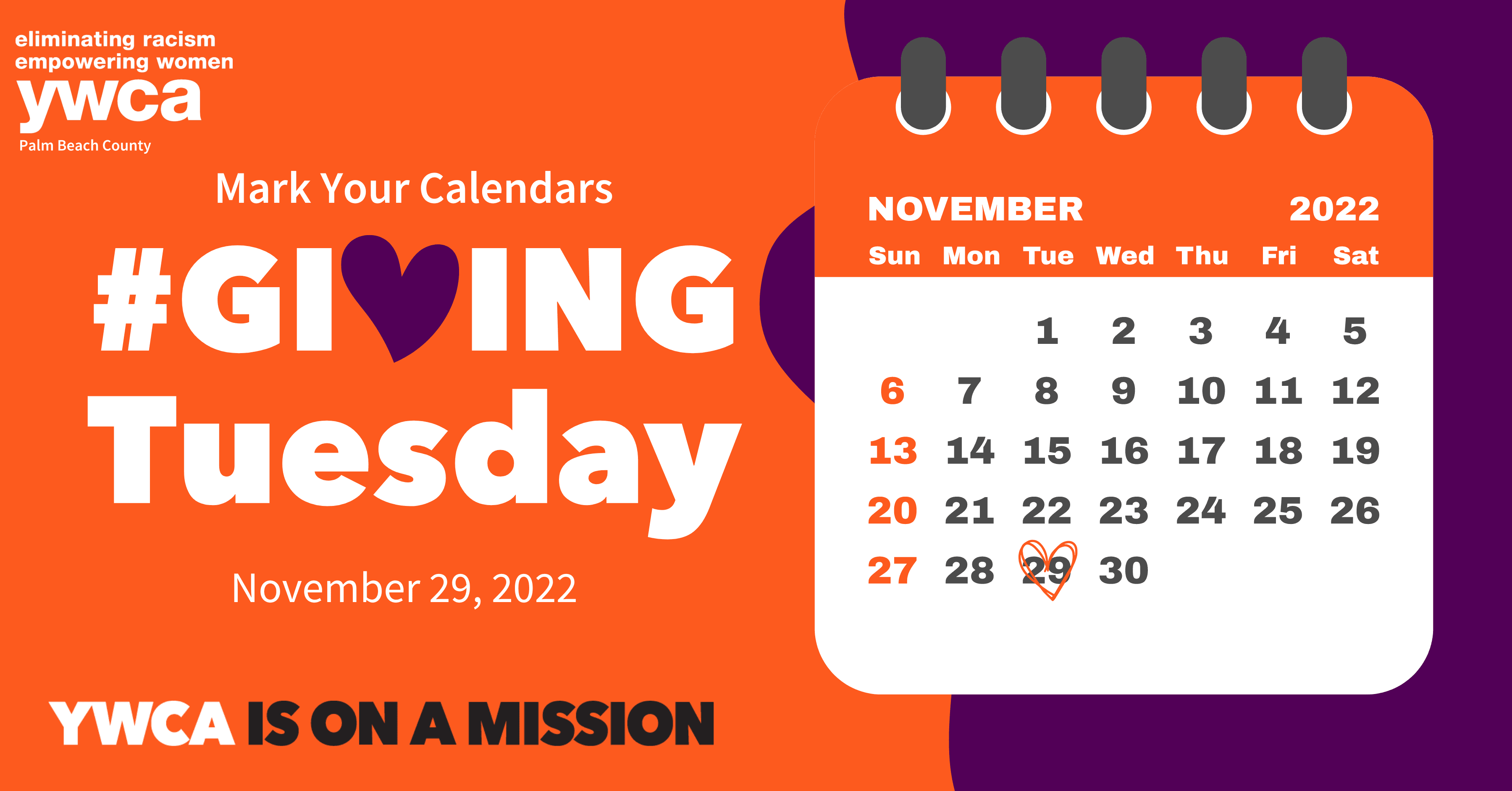 YWCA Palm Beach County #GivingTuesday 2022
Donate Online
Here's how you can help domestic abuse survivors, low-income families, and youth from under-resourced communities this Giving Tuesday.
Giving Tuesday is a global day of giving and generosity where people support the causes they care about the most.
Just one donation of:
$50 - provides 1 night of emergency shelter for a domestic abuse survivor, including food, clothes, and toiletries.
$100 - provides enough diapers for a newborn to last one month
$250 - provides 1 week of quality childcare and school supplies for low-income families, including access to tablets for online lessons.
$500 - 24 screenings conducted by a professional Speech Pathologist to address speech, language, and communication disorders for children at our Child Development Center.