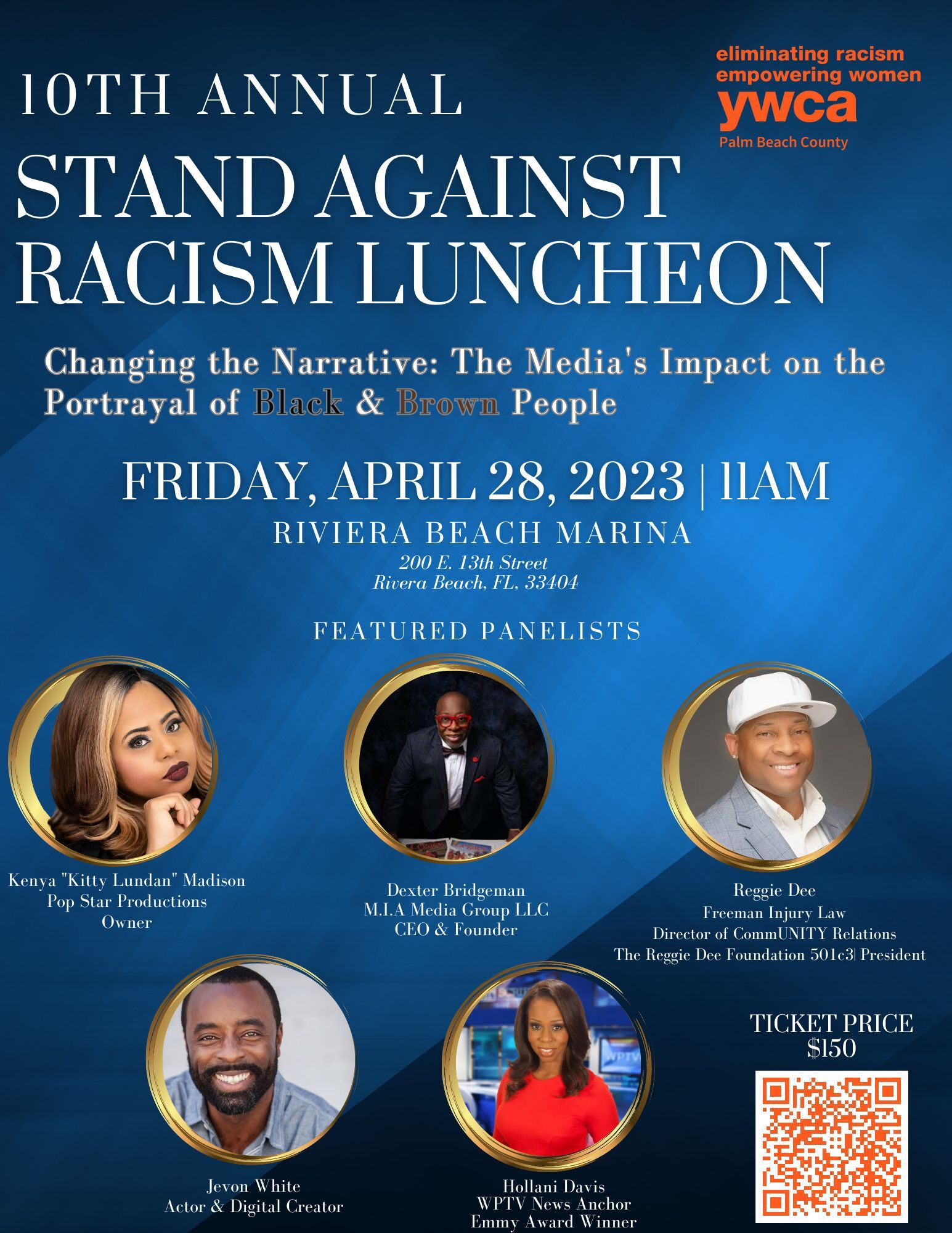 If you wish to purchase tickets by phone or by mail, please call (561) 640-0050, or mail your check, payable to YWCA of Palm Beach County, to:
YWCA of Palm Beach County
1016 North Dixie Highway
West Palm Beach, FL 33401
We will mail you confirmation of receipt of your purchase.
The YWCA of Palm Beach County is a 501(c)(3) organization dedicated to eliminating racism and empowering women. We are registered in the State of Florida (CH1468). A COPY OF THE OFFICIAL REGISTRATION AND FINANCIAL INFORMATION MAY BE OBTAINED FROM THE DIVISION OF CONSUMER SERVICES BY CALLING TOLL-FREE (800) 435-7352 WITHIN THE STATE OR AT www.floridaconsumerhelp.com. Registration does not imply endorsement, approval, or recommendation by the State, and 100% of each contribution that is received by the YWCA is retained by us.