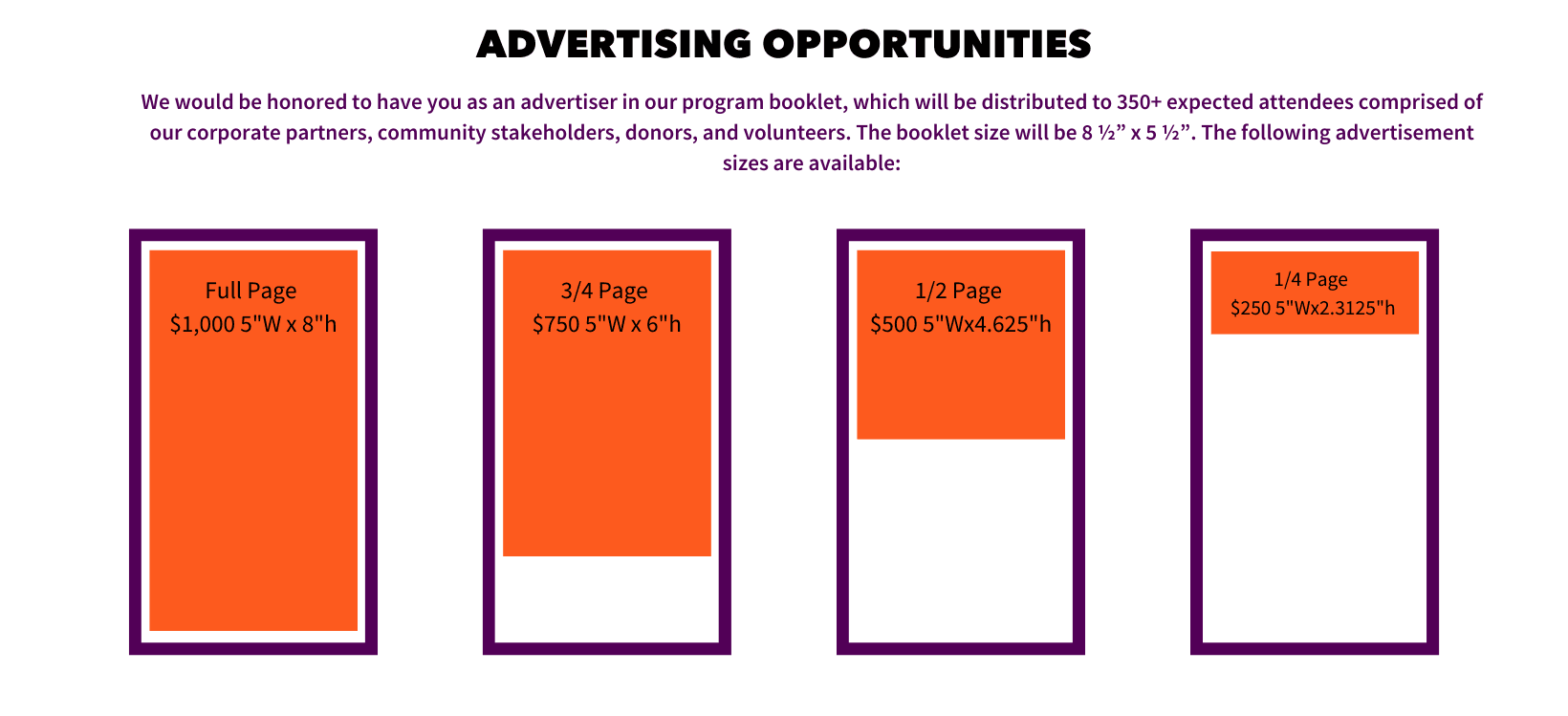 Details:
The size of the printed Program Book will be 5.50" wide x 8.50" high. If you require assistance designing your ad, please provide us with the wording and, if appropriate, your logo. Your logo must be submitted in a JPEG format and the wording in a WORD format. For "print-ready" ads, please submit your file in either a PDF or JPEG format.
Once you submit this form, you will receive an email directing you to pay for your advertisement; if you prefer to pay by check, simply email Sasha Baranov.
Please contact Sasha Baranov, MS Director of Development & Communications, at Sbaranov@ywcapbc.org or 561-640-0050 to purchase advertising space or if you have any questions.